I love alliteration, so when I was creating this video on a Tuesday, Technique Tuesday was born! If you'd like me to cover a specific technique in my next video, please drop me a line or leave a comment below!
You can watch the step-by-step process with voiceover explanation in the video below or alternatively scroll down for a walkthrough with pictures & text.
Supply list:
Watersoluble crayons (Neocolor II)
Gesso
Stamps
Tim Holtz Distress Ink
Spray mister bottle with water
Pick some crayons that are a similar colour as your Distress Ink. I went with Moss Green ink and picked greenish crayons
Fill the page with crayon. Just be random about it and don't think too much.
Dilute with plenty of water and a bit of gesso to make it nice and even. Dry page thoroughly with a heat gun.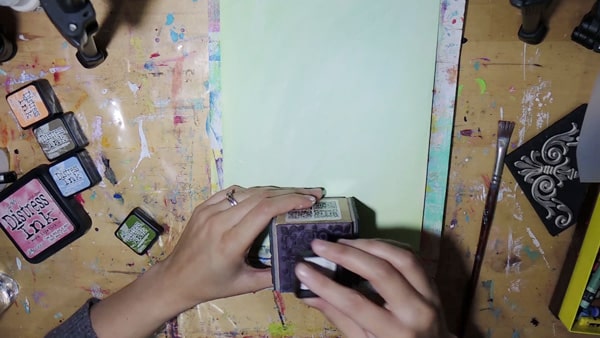 Ink up your stamp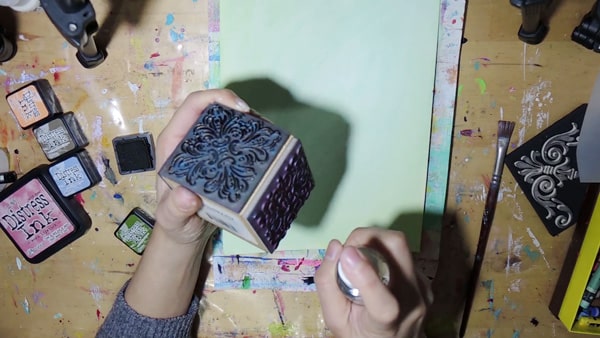 Spritz your stamp once or twice with your spray bottle (enough so it's wet but not dripping)
Stamp onto the page. I stamp it 2-3 times before re-inking and re-spritzing
Continue with more stamps until the page is full or until you feel you're done!
Here is another example where I used the technique for the background. I then started creating a portrait on top of it.