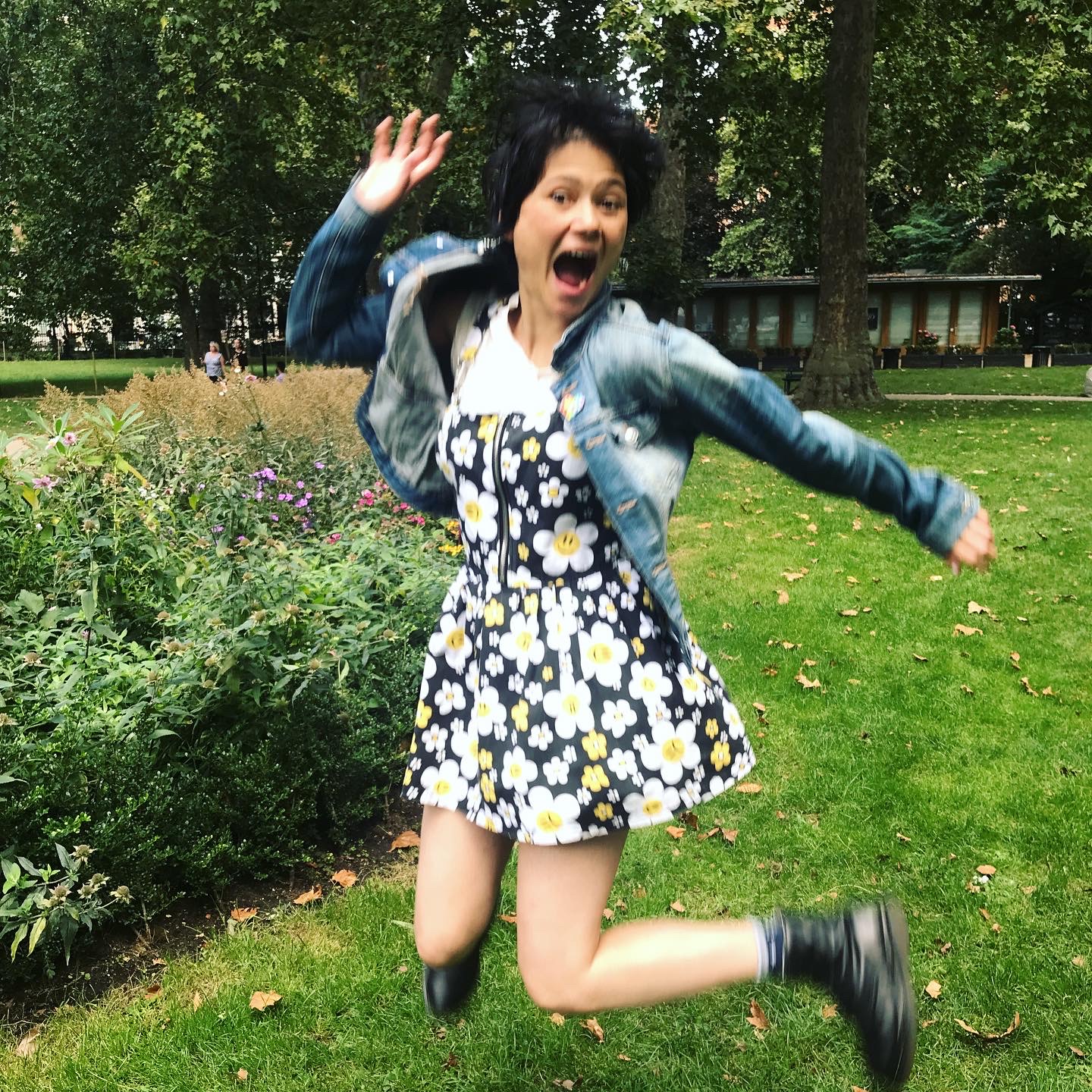 I'm Iris, a London-based mixed media artist, vlogger and teacher. I live in the heart of Bloomsbury with my beautiful family (husband, 2 kids & 1 cat).
My passion is art journaling for self-expression and self-discovery. My art practice is an extension of my wish to get to know myself better and through it find a deeper connection to others.
I like to share online about how I live my creative life. I love using art and words to convey and understand my feelings as a human. In this I deliberately include the experience of difficult or 'taboo' emotions and times when being creative is a struggle.
Through sharing authentically (and walking the talk, so to speak) I hope to inspire my students to look further and go deeper with their art, irrespective of whether they are a beginner or more experienced, so they can follow their inner creativity and get closer to their true selves.
In my spare time I like to sing in my choir, go roller blading, play video/board games and collect Pride earrings.
I'm currently obsessed with: my junk journal, cadmium red deep, fluorescent pink, brayers, and my red Prismacolor pencil.
My Artwork & Style
My art style is quirky and textured and seeks to express my emotions in a direct way so the viewer can connect with them too. I prefer raw expression over meticulous perfection and I want to push the boundaries of the usual expectations for female artists. Screaming or blocked mouths, wide open eyes juxtaposed with closed eyes and bony hands are motifs that recur in my work.
I use my work to express and discover feelings, especially those which society traditionally doesn't encourage in women such as anger, grief and disappointment.
My work has been shown in an exhibition on the female experience of mental health & depression, alongside drama production The Yellow Wallpaper at Maltings Arts Theatre in 2019. Some of my work is currently in an exhibition represented by James May Gallery and can be viewed on Artsy. I also teach art online, focussing on helping my students express their feelings through paint.