Ahhh it's the moment you've all been waiting for… I reveal more of my favourite art supplies! Keep reading to find out which art supplies I use on a daily basis. Don't forget to check out part 1 over here.
Acrylic Ink
I love me some drippy drippy ink. These Liquitex ones are very nice and vibrant. I use them for drips, but also to add inky layers to my paintings. Inks to me are one of those really FUN supplies to have, even though I haven't the faintest clue how you're 'supposed' to use them, so I just do my own thing. How do you use your inks?
Quinacridone Nickel Azo Gold
This paint colour is magical! In the tube it looks like a simple reddish brown, but when you apply it you realise how versatile it is. Especially when used in translucent layers or added to white, it really shows it's magic. It just adds a warmth and pretties everything up, or grunges things up, depending on what you're going for. It's mega expensive but well worth the money.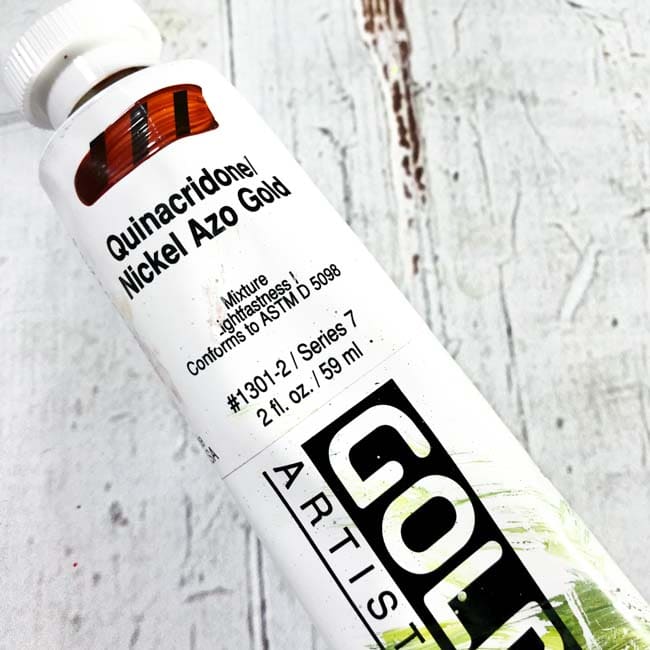 Catalyst Wedges
Art teacher Pauline Agnew introduced me to these awesome tools. They are basically silicone wedges that you can use to apply or scrape paint. They have a different feel to palette knives and are really unique and versatile. They are simply one more tool in my toolbox to apply paint, create texture, make backgrounds and grungify (this is a word, I say so) my work.
Palette Knife
I spent years not understanding what palette knives were for (apart from taking paint out of paint tubs effectively), then I started working with them and wow, I'm in love! You can scrape and drag paint with them and they instantly give it a grungy and raw look. Scraping paint with a palette knife is one of my favourite things to do in my artwork and it fits in so well with the feelings I'm wishing to convey. I especially like this metal one, plastic ones are a good budget alternative, but a metal one does work more effectively.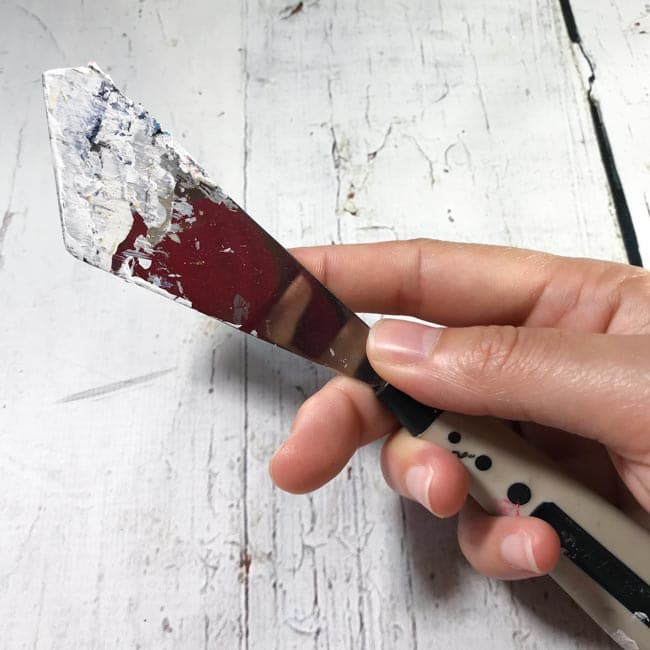 Fluorescent Pencils
These chunky neon pencils are my favourites! I love adding details to my art journal pages with them. They really have that fluorescent look. They come in more colours, but these are the only ones I use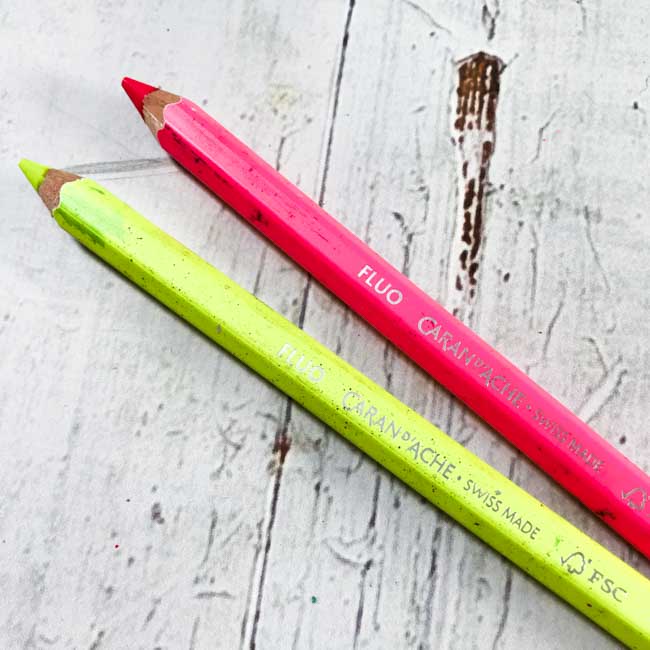 So tell me, which art supplies can't you live without?